Where Panama City's Notorious "Red Devils" Go To Die
No 25
Panama City's infamous "Red Devil" buses have had their day. With a new subway system and a fleet of fuel-efficient modern buses now serving the capital, these defining vehicles are mere relics, a memory of the freewheeling way things used to be.
For many of these buses, the final resting place is—well, was—a grassy lot in the suburb of Veracruz. There are no noxious fumes pouring out of them, no engines bellowing. It's a strange state of being for these buses; during the four decades that they plied city streets, a certain type of chaotic functionality is what they were known for.
So-called Diablos Rojos became a phenomenon in the seventies, when the government started importing old school buses form the United States. Their Panamanian drivers owned them. The more fares they collected, the better, and so drivers packed riders in and kept the pace fast and furious. The buses arrived on no set schedule. They raced each other to bus stops, and were involved in a disheartening number of fatal accidents.
But if the lack of regulation made the Diablos Rojos deadly, it was also a source of charm. Drivers outfitted their buses with stereo systems that blasted reggaetón and salsa. Most strikingly, they freely decorated them, emblazoning their exteriors with spray-painted family members, femmes fatales, international and local celebrities, and religious proverbs. A raging color scheme was the norm, hence the popular nickname.
The government started replacing the buses in 2011, and thousands of them ended up parked in the tall grass in Veracruz. The lot was an accidental sort of folk-art museum of Panamanian folk art, until it wasn't. The buses have been turned into scrap.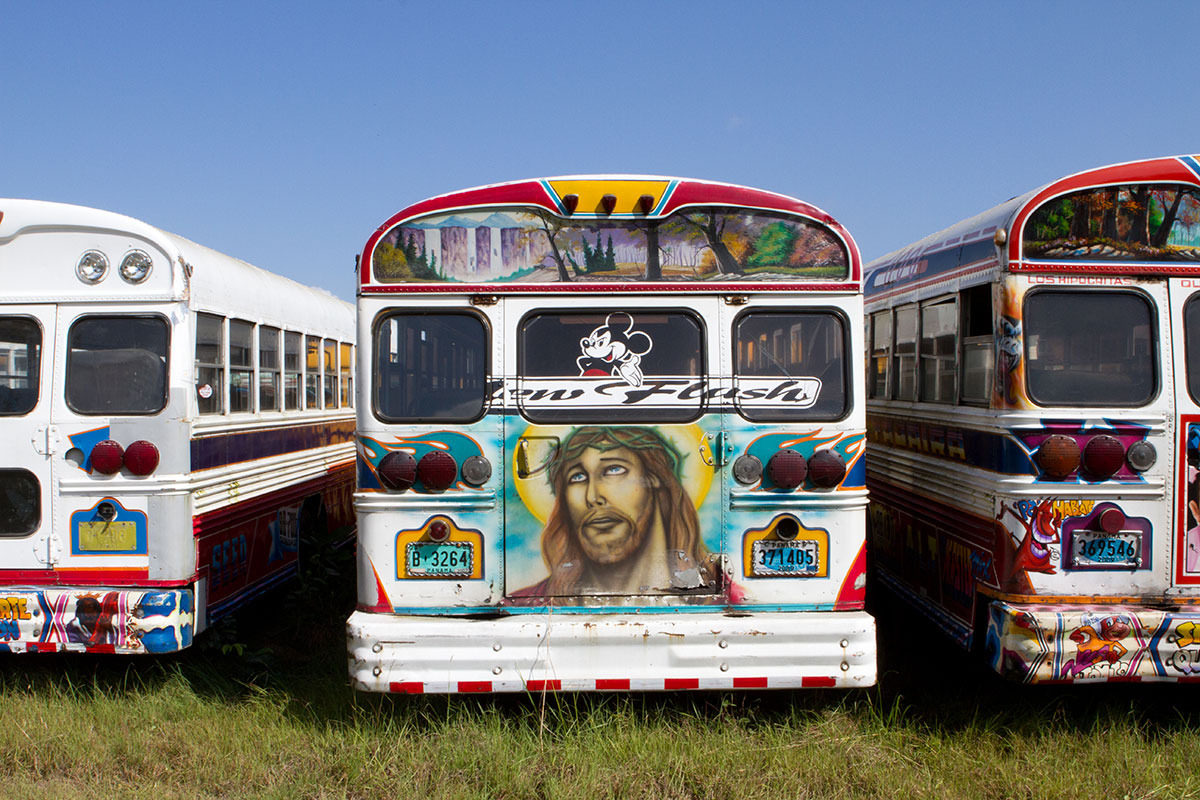 ---
Related Content